Share this post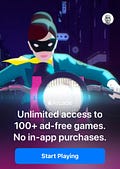 McGST Podcast Episode 6 (Apple's house of cards)
www.mcgst.com
A quick episode exploring Apple's recent App Store troubles and in particular the developments concerning the WordPress app.
Music by Tom Munch (tommunch.com)
And then the following happened after I recorded the episode. Confusing… I have left the episode up anyway as things do seem to be changing at Apple, but the current situation is not as bad as it originally looked.
McGST Podcast
Random thoughts about the world today and discussions with interesting people about the world from yesterday. The archived episodes from my previous host are unavailable, but they can be accessed here - https://tinyurl.com/5n72hh2e