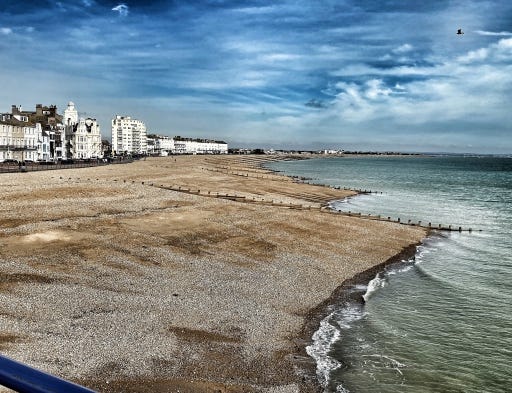 Feb 21, 2022
McGST Podcast Episode 90 (why do so many of us want to change our lives?)
Random thoughts about the world today and discussions with interesting people about the world from yesterday. The archived episodes from my previous host are unavailable, but they can be accessed here - https://tinyurl.com/5n72hh2e
Jo and I discussed our desire to change where we live, the jobs we do and so much more in the latest episode. It seems that we are not alone as the following from The Sunday Times states-
Just when we thought we had the pandemic beaten, it brings a further wave of pain: we are burning out and dropping out en masse. New figures show that midlife Britain is in peril of doing a Reggie Perrin — leaving its work clothes piled on the beach and disappearing.

Official figures last week showed that since the start of the pandemic in 2020, nearly a quarter of a million Britons aged between 50 and 65 have left paid work altogether and are not actively seeking new jobs.
Music by Tom Munch.
Note: not sure I got the audio quality totally right on this one as it was a last minute decision to record it.